Chemicals
Chemicals are produced by converting raw materials into different products, such as plastics, fertilizers, cleaners, synthetic dyes and pigments, and more. Depending on the chemical product, there are a number of different processes used to manufacture chemicals from raw materials.
How Filter Presses Are Used In The Chemicals Industry
Filter presses can be used to perform a variety of tasks for the chemical industry, including dewatering and filtration. These machines separate solid particles from liquid in a feed slurry to discharge a drip-free solids cake and a clear filtrate liquid. Depending on the application, the valuable material can be the dewatered separated solids or the filtered liquid.
Diefenbach filter presses provide optimum liquid-solid separation for many chemical production processes. They are designed to withstand the toughest processing environments, with protection against corrosion and explosion-proof components. Diefenbach designs each filter press based on the specifics of the application and the material to be dewatered, ensuring the best results by testing the parameters in its in-house lab.
The work horse for solid-liquid separation in chemical processes
Due to the reliability and wide range of solid-liquid separation capabilities, filter presses are used in advanced chemical processes as the primary tool of liquid-solid separation.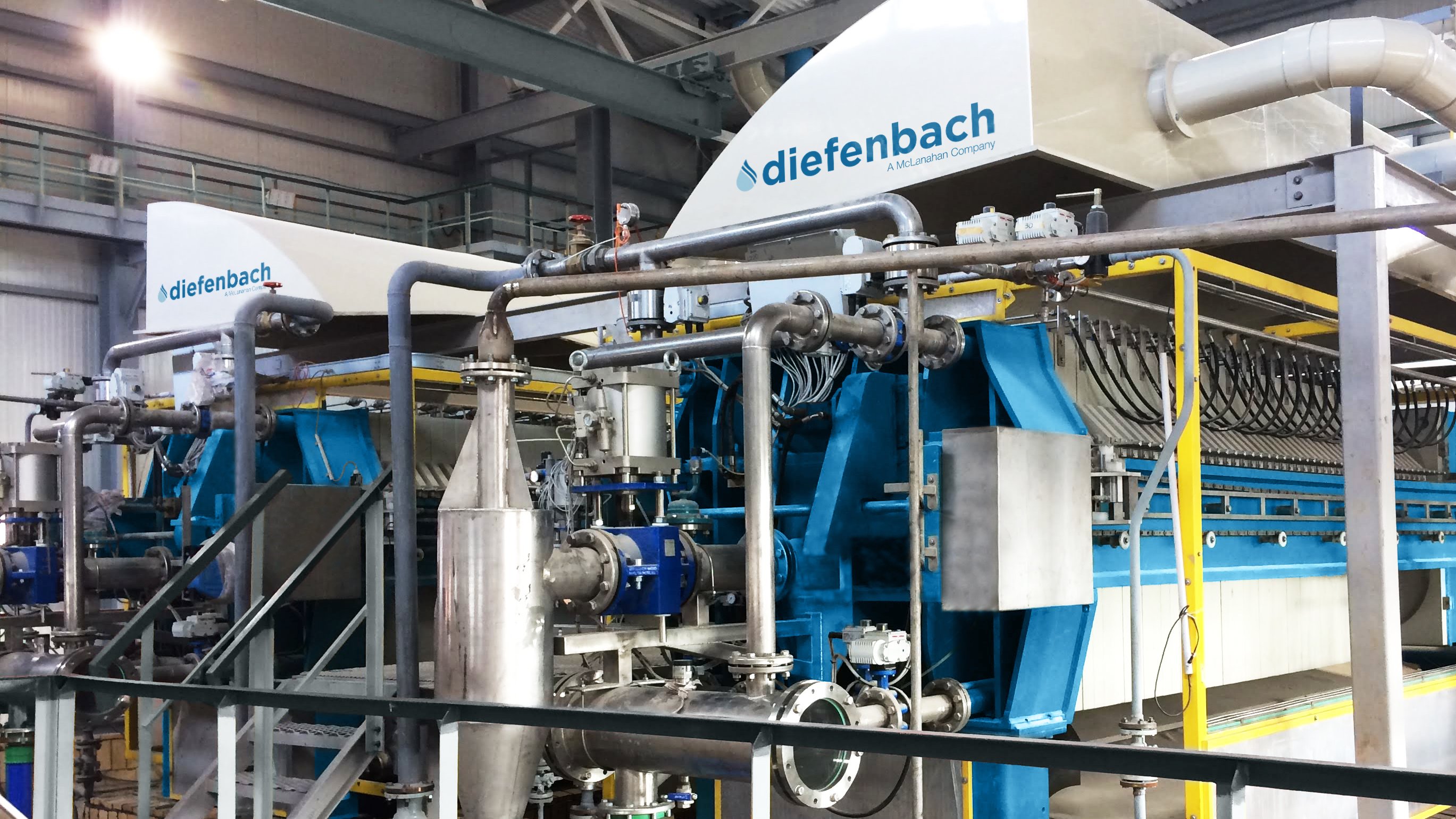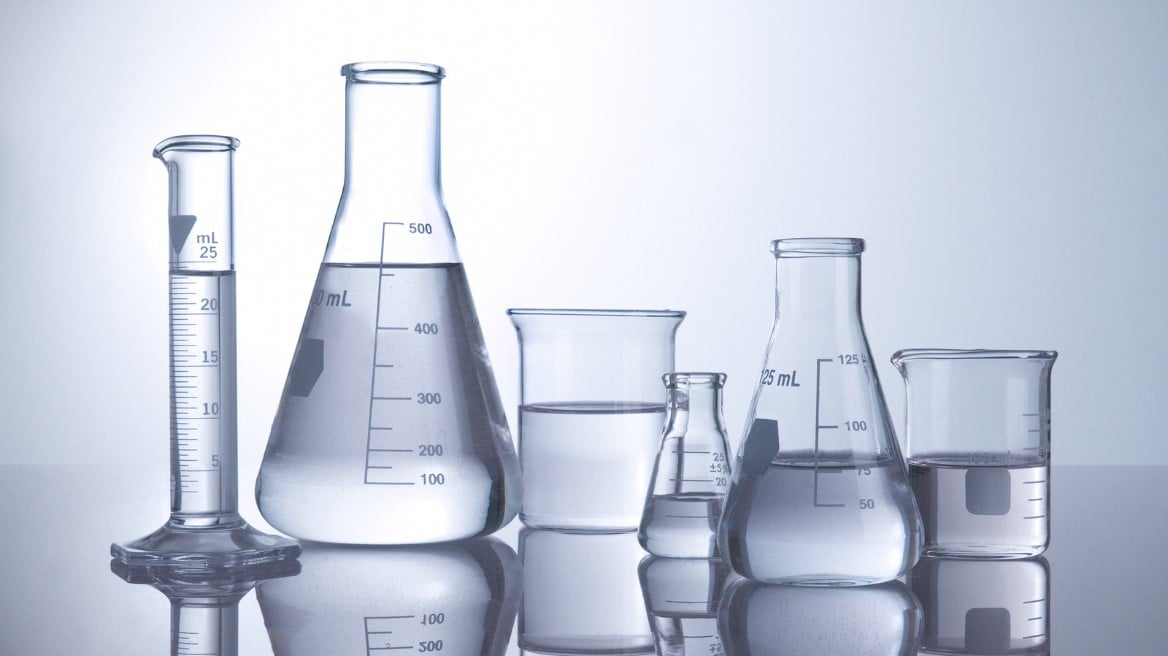 Clarification of liquids or liquors
In order to reduce suspended solids, filter presses are used to clarify the liquid and purify the chemicals from the suspended solids. This removes impurities and solids.
Recovery of solids
When the desired product is the cake, filter presses are used to filter the solids out of the liquid and can also be used with counter-current washing to further purify the solids in the filter cake.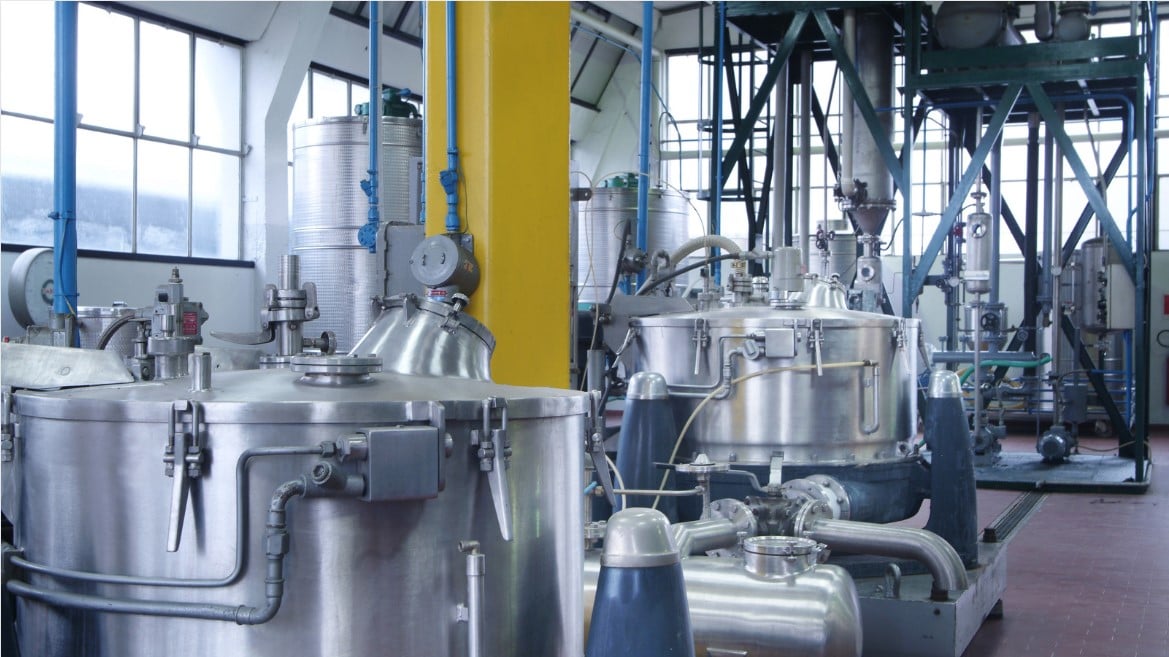 Explore Diefenbach's range of filter presses for the chemicals industry.
How Thickeners Are Used To In The Chemicals Industry
Thickeners are another types of liquid-solid separation equipment used in the chemicals industry for dewatering solid particles suspended in a slurry. Thickeners provide for the rapid settling of solids to generate a denser solids underflow and a clear overflow liquor from the liquid.
Diefenbach thickeners feature an innovative feedwell designed for optimum flocculation with minimum polymer usage to achieve rapid settling. These units are designed for each application based on materials testing performed in Diefenbach's in-house lab.
Explore Diefenbach's range of thickeners for the chemicals industry.
Interested in Diefenbach Equipment for the Chemicals Industry?